*Please plan accordingly and submit any refill requests before scheduled holiday closures: December 24th, 2020 - January 1st, 2021*
Feeling Sick?
Call ahead for appropriate next steps. (707) 263-8382
A Message To Our Patients,
"I sincerely hope that by the time you are reading this message, our community has fought through the worst of COVID-19 and we are on our way to recovery. This is without a doubt the worst pandemic to hit the U.S. creating the largest impact not only in regard to the lives it has stolen but the effect it is having on our jobs and schools. In dire situations it has been my practice to hope for the best, prepare for the worst, and build on the positive. What could possibly be positive about this situation you might ask. 
In the 10 years I've served LCTHC in the leadership role, I have never seen our Consortium Tribes pull together as you are now. There is a true sense of Community filled with collaborations, donations, and volunteering. Our resilience has been tested time and time again by floods, fires, power shutoffs, and now COVID-19. Time and time again Lake County has fought through these tribulations and recovered. This pandemic will be no exception, and Lake County will again pull through.  Our community, as a whole, has proven to be "Lake County Strong" but I feel confident in saying that within Lake County Strong our Tribes and Consortium are "Tribal Tough".
Tribal Tough is difficult to put in words, it's one of those things that if you know, you know. You feel it and see it in the face of your fellow Tribal Member, the same way I see it in the faces of my fellow teammates at LCTHC. The same team that shows up for work every day with determination and dedication despite the uncertainty and panic surrounding us. Rest assured we have prepared for situations like this and have executed our phased emergency plan. A plan developed to guarantee the continued service and care of our patients with a Consortium Member focus, onsite and offsite."
Due to the successes LCTHC has earned under the direction of a forward-thinking Board of Directors, LCTHC was in a position to grant financial aid to the consortium tribes totaling over $170,000. This enabled member tribes to respond directly to our tribal community and tribal member needs related to the COVID-19 outbreak. In times of Self-Quarantine and Shelter-In Orders, it's important that aid goes out to our tribal community when you can't come to us. For those who are able to come to us, we have developed a thorough emergency plan with your safety and wellness as priority."
-Ernesto Padilla
CEO

ONLINE PHARMACY
Please visit the LCTHC Online Pharmacy & Refills System for online access to various Pharmacy services.
TRIBAL HEALTH PEDIATRICS & OBSTETRICS CLINIC
Now open at 359 Lakeport Boulevard (the former Blockbuster building), our new arrival gives us the ability to provide comprehensive healthcare for women and children in our community. See our services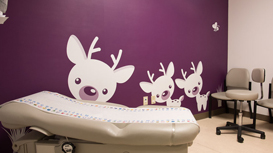 TRAUMATIC STRESS
How to Recover From Disasters and Other Traumatic Events
Adapted By Angela Knight, LMFT 
The impact of a natural disaster or traumatic event goes far beyond physical damage. The emotional toll can result in a wide range of intense, confusing, and sometimes frightening emotions. Just as it takes time to clear the rubble and repair the damage, it takes time to recover your emotional equilibrium and rebuild your life. There are specific things you can do to help yourself and your loved ones cope with the emotional aftermath of the traumatic event. Keep reading...
LATEST NEWS

After-Hours Healthcare Coverage 
We are dedicated to making sure that as a Patient of the Lake County Tribal Health Consortium, or Tribal Health Pediatrics and Obstetrics, that you receive the best Medical, Dental, and Human Service care we can provide, 24-hours a day, seven days a week.  We also recognize that sometimes your healthcare needs arise when we are not open for service.
To meet that challenge we have contracted with FONEMED, an after-hours Nurse Triage and Healthcare Support Service.  You can be connected to the service by calling the Lake County Tribal Health Clinic, or Tribal Health Pediatrics and Obstetrics, at any time we are closed.
Your call will be answered by a Registered Nurse.  The Nurse will guide you and make every effort to support whatever your, or your families, healthcare need might be. 
Calls to the FONEMED Nurse Hotline will end one of three ways, all in the best support for your care:
The Nurse will guide you and help you resolve your healthcare need or
The Nurse will provide short term Triage to get you through until we re-open or
The Nurse will recommend that you seek immediate medical care at the nearest emergency department.
In all cases FONEMED will contact the Lake County Tribal Health Consortium, or Tribal Health Pediatrics and Obstetrics Clinic, on the next business day to let your Primary Care Provider know what happened. Our hope is that our partnership with the FONEMED will provide you with the 24-hour healthcare support that you and your family deserve.
LCTHC is currentlyworking to implement COVID19 Phase II: Respiratory Clinic Activiation
In the event that COVID-19 symptom screenings overwhelm the Screening Stations and or proof of a wide communal outbreak occurs, the Respiratory Clinic will be activated. This will be an external Canopy Triage Clinic near the entrance.  A designated Medical Team will triage patients outside and evaluate patients identifying High and Low risk. High risk patients will be given an elevated consultation for additional testing. This will enable us to protect both patients and staff by routing to two different entrances depending on symptoms and purpose of visit.
Lake County Tribal Health donates $174,000 to member Tribes to provide aid during the COVID-19 pandemic. "The Funding will further our clinics scope of work by enabling member tribes to respond directly to tribal community and tribal member needs related to the coronavirus and COVID-19 outbreak. In times of Self-Quarantine and Shelter-In Orders, its important that aid goes TO our tribal community when they can't COME to us.", said Lake County Tribal Health CEO, Ernesto Padilla.

DEDICATED TO
COMMUNITY CARE
Lake County Tribal Health was established to improve the physical, mental, spiritual, emotional, and social health status of the Native Americans of Lake County through the provision of culturally sensitive health care services.
We are committed to keeping our whole community healthy by providing access to affordable, quality health care.
Everyone has access to all our medical and dental services. Human services, public health, pharmacy and transportation services are also available to the Lake County local tribes.
Download our General Services brochure (pdf)
HEALTH TIP - The Good News About Cravings
Maybe you have a sweet tooth and the thought of cutting back on sweets sounds almost as bad as cutting them out altogether. The good news is that cravings do go away and preferences change. As you eating habits become healthier, foods that you used to love may seem too rich or too sweet and you may find yourself craving healthier options.