Angela Marie Knight, Human Services Director, LMFT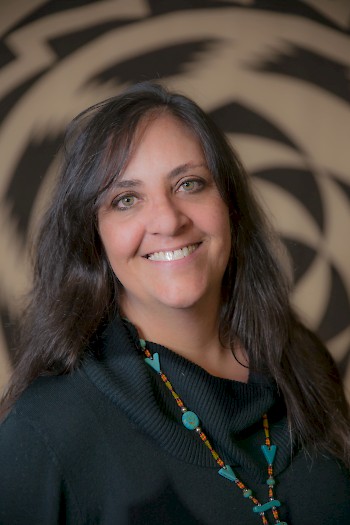 Angela Marie Knight graduated from UC Berkley (Cal) in 1992 with a Bachelor's degree in Political Science and with a minor in Social and Cultural Studies. She then worked for 5 years with women and families in the public health care field before returning to school to earn her Master of Arts degree in Counseling Psychology in 1997. During her internship, she worked for a mental health services agency in San Joaquin and Stanislaus County. While there for 6 years, she obtained her Marriage and Family Therapist License in 2000 and gained extensive experience treating abused children, adolescents and adults, as well as providing school based counseling, clinical trainings and parenting education classes. She has worked as a licensed clinician in various enviornments including clinics, foster care agencies, residential treatment facilities (level 12 group homes) and private practice, throughout Northern California. Angela was also the first trained Parent-Child interaction therapist in Mendocino County.
Angela joined our LCTHC family in January 2015, in the position of Licensed Clinician for our Human Services Department, including our Tribal Home Visiting Program. She is currently carrying a clinic caseload and facilitating various groups including: youth psycho-educational counseling groups called Y.E.S. (Youth Empowerment & Support) for Big Valley, Habematolel, and Robinson: weekly Parent-Child Play Groups (Thursdays 11-12:30 p.m.), Circle of Security Parenting Classes (Tuesdays 12:30-2 p.m.) and a monthly Women's Empowerment/Support/Wellness Groups in Middletown.
Angela was born in San Francisco, but was raised most of her childhood in Potter Valley. She returned to this area in 2003 to give back to her community and to raise a family in our beautiful surroundings. She is proud to be a mother and a member of our LCTHC family.
If you are interested in any attending any of these groups or would like more information please contact Angela at 707-263-8382 ext. 1431.